My boyfriend gave me
Alabama Shakes'
first full-length album,
Boys and Girls
, so I tried it out on my way to work this morning.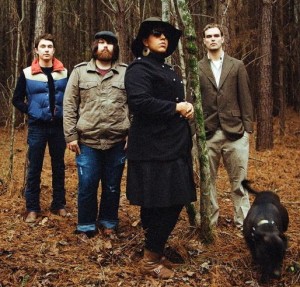 Alabama Shakes
It's another must-have album, trust me. Brittany Howard's vocals are beyond spectacular - her voice was described to me as "very Janis Joplin-y" and that was pretty dead on. You just don't hear the kind of vocal power Howard has very often anymore. And the band only just takes every song to the next level of amazing when its combined with her voice.
This is the perfect album for summer driving with the windows rolled down. And it's only $9 ($8 for the MP3 download) on Amazon so there's no excuse to not purchase it immediately.