I misplace things on a somewhat frequent basis, so I'm never surprised when I open a random kitchen cupboard or drawer and find a stray recipe card or a recipe I scribbled onto a post-it. Since moving back to Akron I've been meaning to get myself more organized when it comes to recipes, and I may have found my solution.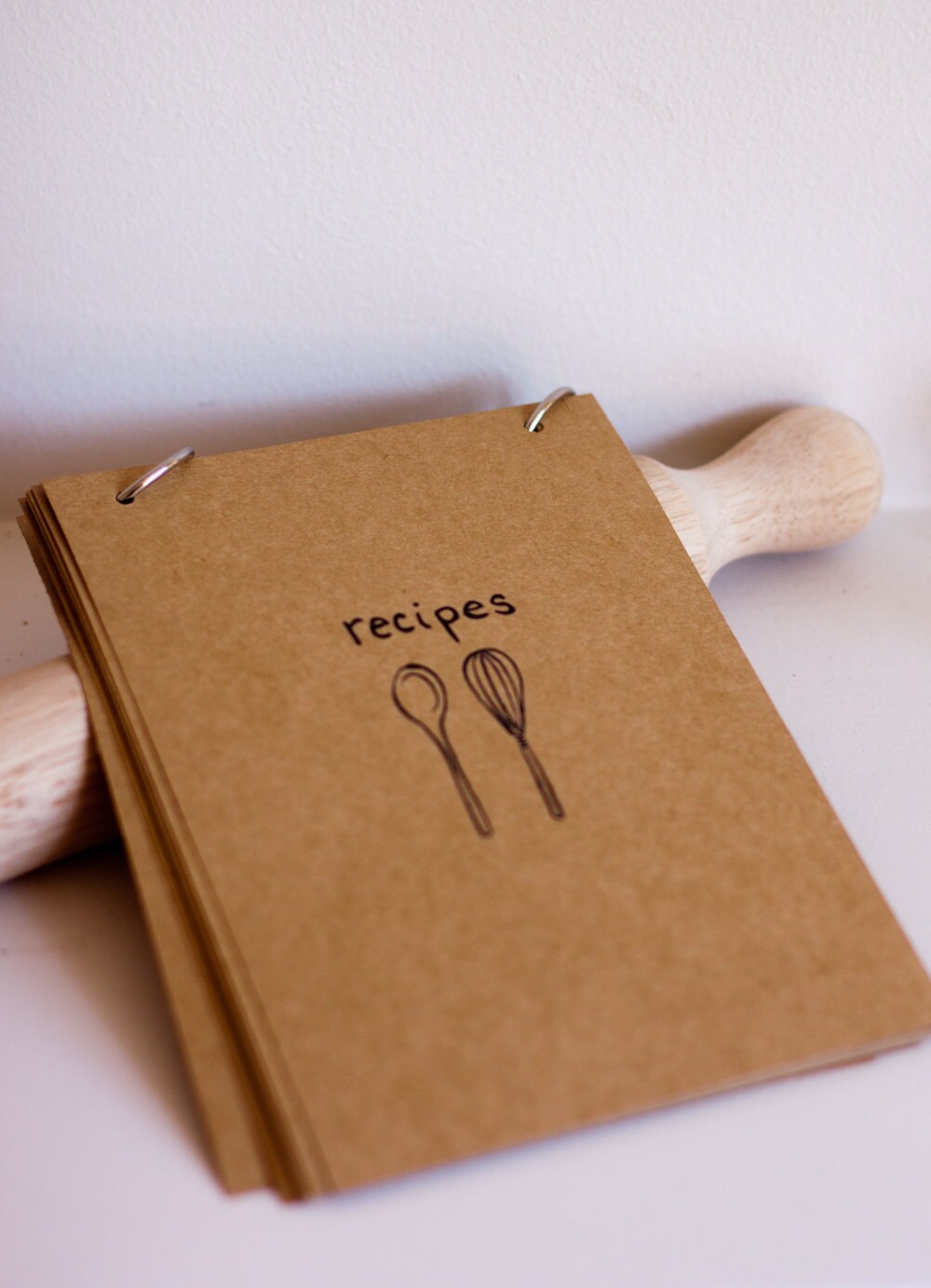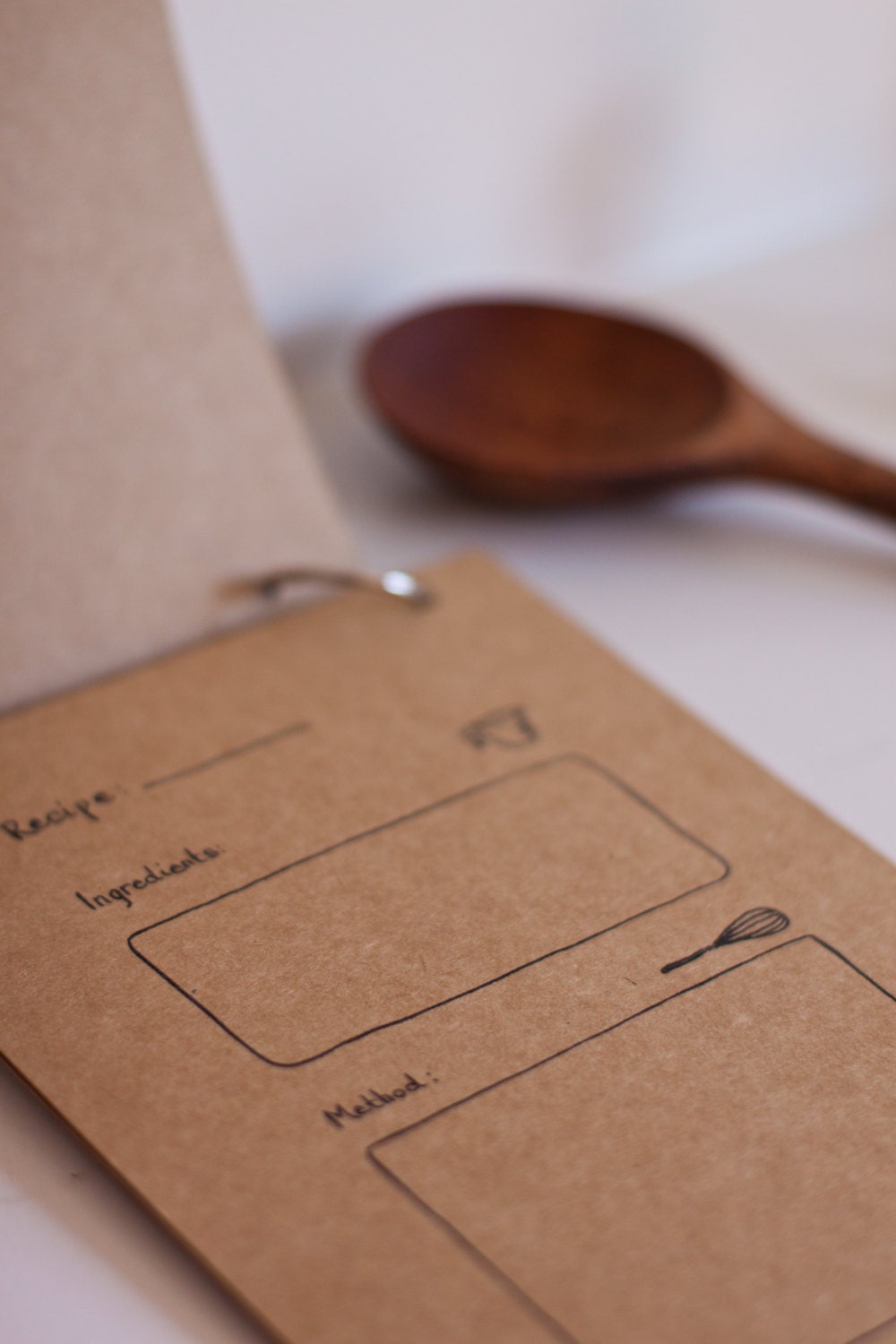 These hand-drawn blank recipe cards from
Emiko Davies
are simply phenomenal. You fill them with whatever recipes you want, and the rings keep them all together and make them great for hanging so you always know where they are. I love the homemade feel to them, and the conversion chart (last photo) is too cute. This would also be a great housewarming present or wedding shower present, plus you need one too. So check them out
right here
.